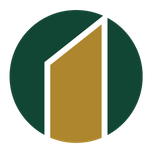 Spinneys
Author
CHOCOHOLIC'S DREAM
Rich, fudgy and not too sweet, our SpinneysFOOD Chocolate Cookies go perfectly with a cup of milk. It's the ideal snack for Santa!
TEA-TIME INDULGENCE
Chunky and nutty with the right amount of chewiness, our SpinneysFOOD Macadamia and White Chocolate Cookies are classic treats to enjoy with a cuppa.
DOUBLE DELIGHT
Not just another festive biscuit tin, our SpinneysFOOD Musical Shortbread Tin makes an ideal gift for little ones who'll be delighted by seasonal tunes at the turn of the knob.
MINI TREATS
It might be too big to hang on the tree or fill a stocking with, but Grandma Wild's Christmas Nutcracker Bauble Mini Chocolate Chip Bites is a gift that will last beyond one season.
SEASON'S FLAVOUR
Dried fruits, hints of citrus and warming spices make these christmas pudding all butter biscuits by whittard an integral part of the holidays.
COLLECTOR'S ITEM
Filled with a selection of biscuits that the whole family can enjoy, SpinneysFOOD Biscuit Tin also makes a beautiful keepsake.
OLD FAVOURITES
Our round-up would be incomplete without our yearly favourites from the lime tree cafè, which include crunchy gingerbread men and candy canes, and chewy chocolate reindeer cookies.