Olive oil can have a range of flavours from fruity and grassy to peppery and nutty. These are some of the best at Spinneys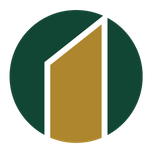 Spinneys
Author
TASTE OF TRADITION
Reach for Filippo Berio Extra Virgin Olive Oil the next time you need to marinate fish and veggies, or make a flavourful salad dressing. It has fruity, grassy notes, with a slightly strong aftertaste.
GOLD STANDARD
Elevate the flavour of pasta, risotto and roasted veggies with SpinneysFOOD Black Truffle Extra Virgin Olive Oil. Its earthy mushroom flavour and aroma sets it apart and a little goes a long way.
TRUE BLUE
Clearspring Organic 100% Italian Extra Virgin Olive Oil is made from a blend of mild, fruity olives and pungent olives, which results in a versatile oil that's ideal for baking, cooking and dipping.
STRONG FAVOURITE
There's no such thing as too much garlic. Our SpinneysFOOD Extra Virgin Olive Oil with Garlic adds a depth of flavour to pasta sauces, stir-fries, roasted potatoes and salad dressings.
NATURALLY GOOD
Waitrose Duchy Organic Italian Extra Virgin Olive Oil is extracted from the finest organic olives grown in sustainably managed groves. Peppery notes and a fruity aroma make this oil an excellent choice for drizzling over soups or as a dip for fresh, warm bread. 
LIQUID SUNSHINE
Cold extracted from Italian olives, SpinneysFOOD Italian Extra Virgin Olive Oil is a light, mild-flavoured oil that's great for a variety of culinary needs from sautéing to dipping and salad dressings.
ALL-ROUNDER
You can't go wrong with Bertolli Extra Virgin Olive Oil – Rich Taste. Cold pressed from premium-quality olives, its full-bodied, fruity flavours work well in marinades and sauces, but also drizzled on soups, pasta and salads.