We've teamed up with artist Clare Napper of the iconic Highlife Vintage posters to bring you a new and exclusive canvas bag featuring a vibrant design that pays homage to the dynamic tapestry of life here in the Emirates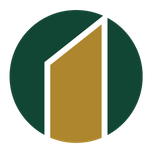 Spinneys
Author
Tell us a little bit about yourself and Highlife as a brand
My name is Clare Napper, and I'm the artist behind the Highlife vintage posters. You might have seen them around town. They look like vintage travel ads from the 1920s, but they're all about capturing the dynamic tapestry of life here in the Emirates.
What was the inspiration behind this (incredible looking) tote?
I wanted to bring some of the details from my vintage posters into this Spinneys canvas bag. I've created a design that will appeal to people of all cultures in the UAE. To do that, I've taken inspiration from decorative art forms around the world, like Mexican folk art, Sicilian Caretto carts and the famous jingle buses you see in Pakistan.
Spot the Spinneys x Highlife Vintage canvas bag at our checkout counters
We recognise a few of the iconic motifs on the bag! Can you point out your favourites and the story behind them?
There's a cockerel on the bag because I used to live next door to one when I lived in Jumeirah. He would wake me up every morning, so he had to go in the design. I spot quite a few stray cats in Dubai, so they're scattered around the bag's design. Then there's the classic sight of the camel in the back of the van – that had to go in, too! I've also included the iconic sail outside the Spinneys Umm Suqeim store that you can spot as you drive down Al Wasl, and of course, it wouldn't be a Spinneys bag without a slice of their iconic honey cake.
How would you style this tote bag?
I would match the bright yellow in the bag with an all-in-one yellow outfit, including a yellow bucket hat. This should offset the bag beautifully on my shoulder. You know, a classic, understated look. What more could you want?
Why did you choose to collaborate with Spinneys on this bag?
I've worked with Spinneys since 2020. They've supported my range of Highlife cards, calendars and games. They've also always championed sustainability in the UAE, so launching this 'bag for life' with them felt right.