The UAE loves a good burger, so we're rounding up our home-grown favourites that deliver on flavour, texture and experience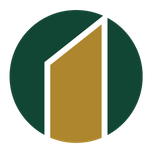 Devina Divecha
Author
1
It's the new kid on the block, but Eleven Green at Meyan Mall is already making waves. This burger joint, the brainchild of husband-and-wife duo Kinda and Sultan Chatila, who are also behind Tanos at 8, has been the inevitable result of their clout in the foodie community. Their signature Bull Burger is what landed them in third spot at the World Food Championships in Dallas, Texas – and it's truly worthy of all the awards it has won. The hand-pressed Wagyu beef patty stays front and centre and smothered in Cheddar cheese and the signature Bull sauce. Paired with the onions and house bacon jam, the burger is the perfect balance of flavour and texture. What stands out is the Hokkaido milk bun: fluffy and slightly sweet, it creates an amazing foil to the rest of the flavours. The Double Trouble is equally delicious, if only providing a completely different experience. This burger comes with a hefty double Wagyu patty that's paired with American cheese, home-made pickles, onions and the 11G sauce packed inside a potato bun. The fries are moreish, you'll probably order seconds. And do go as early as you can because not only does the burger sell out, but queues to enter the venue snake outside into the mall.
The Double Trouble at Eleven Green packs a hefty punch | Sultan Chatila
2
Emirati chef and restaurateur Faisal Naser's concept Lento serves up artisanal smashed burgers to the beat of hip hop music, and it all creates the ambience for the perfect meal. A classic to try is the Mushroom & Swiss, where Gruyère cheese and Lento's signature umami spice rub blend (created by Naser using dehydrated mushrooms) into the juicy double patties of grass-fed Wagyu beef for the ultimate bite. An indulgence, but one that's worth it, is the Picante Umami burger. It does what it says on the tin and packs an umami punch from your wildest dreams. In this decadent sandwich, grass-fed Wagyu patties (two, naturally) are smashed and paired with cheese, green salsa, jalapeños and a spicy umami sauce. If you're after a fried chicken burger, Lento does that, too. We love the Honey Butter Fried Chicken burger; Naser uses fresh local chicken and fries it, then dips it in a home-made fermented honey and butter emulsion for a sweet, crunchy finish. We love that as much as possible is made in-house including the buns, which are baked on-site using a sourdough, with local sourcing kept high on the agenda.
Lento's Honey Butter Fried Chicken burger is made using fresh local chicken
3
We really love supporting home-grown brands and Pickl is one of them. The brand started in an unassuming little spot in Jumeirah Lakes Towers (JLT) in 2019 and has since burst out at multiple venues across the country and is expanding across the Middle East. Here, whether you pick a cheeseburger or a fried chicken burger, you really can't go wrong – with both the beef and chicken used being hormone-free, preservative-free and additive-free. Frankly, the Chicken Sando is potentially one of the best we've had in the city and gives you the option of different spice levels – but choose wisely! Jeff it up (as Pickl calls it) to a level that you can handle. If you're going for the beef burgers, don't skimp on the order and just get the Double Cheeseburger. Why have one patty when you can have two fabulous ones? Two chuck patties lathered with the brand's 'secret sauce' and the accompaniments inside a soft potato bun… you'll be satisfied beyond belief. And never fear, if you're not into meat, Pickl also has Impossible burgers on the menu. Keep an eye on the brand's social media as well… there's always limited-edition burgers that make an appearance, like the Boujee Bird, which is fresh fried chicken paired with vanilla ice cream and hot butter honey, all packed in a potato bun.
Pickl's Double Cheeseburger includes the 'secret sauce'