Six Senses Zighy Bay exemplifies how the principles of sustainability can be seamlessly integrated into the realm of luxury travel. Tiffany Eslick writes about how this idyllic retreat in Oman not only offers an unparalleled escape but also serves as an inspiring model for responsible and eco-conscious hospitality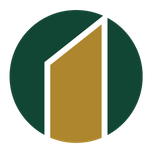 Tiffany Eslick
Author
When I say go, you need to run and don't stop when you reach the edge," explains my paragliding instructor. Standing on a launch pad 960 feet above sea level, I'm strapped into a harness that's connected to him. And I'm oddly excited to leap off a cliff.
But take off is not as dramatic as it sounds. We start moving, the wing inflates, we're scooped up by a gust of wind and before I know it, I'm asked to stop "peddling" in the air, to sit back in the harness and enjoy the ride.
I relish every second of it, throwing in a few screams for good measure, of course. Catching the currents, we sweep and soar between the craggy Hajar mountains – some of which are so close, I could touch them. Others stretch further afield, plunging into the cerulean waters of Oman's Musandam Peninsula.
Directly below, I see Six Senses Zighy Bay, which sits unobtrusively toward the left of a mile-long sandy beach.
Its cluster of stone villas and outbuildings blend into a tapestry of green; I learn later that this is made up of more than 5,000 trees.
There are few hotels in the world where you can arrive by paragliding – an option that is testament to Zighy's individuality. You can also wind your way down the mountains in a 4x4, but choosing the eco-friendlier and, let's face it, more thrilling approach, is preferable and apt.
This resort's commitment to eco-conscious practices and its harmonious coexistence with nature is evident in every facet of its operations. While it's dreamy to hide away in a villa, flop from sun lounger to the pool, spend hours inside the spa or feast your heart out at spectacular restaurants, I encourage you to stay at Zighy Bay, to appreciate and experience how, especially in luxury tourism, sustainability can and should be a way of life.
Taking on such commitments requires dedication and a team of people who inherently believe in the cause. Fortunately, at Zighy Bay – "there are the right people, with the right toolkits, looking at all the right places," explains sustainability director Armand Thieblemont.
"With all that, you can have incredible results," he adds.
Armand helms several different programmes addressing recycling and waste, plastic, energy conservation, the environment, organic farming, education and the community.
The on-site organic garden | Milk from the resort's tribe of goats is used to make goat's cheese at Zighy Bay's artisanal factory | Guests are encouraged to cycle around the property | Glass waste produced by the resort is recycled onsite and repurposed into jewellery and decorations | More than 5,000 trees grow around the property, providing shade and soothing swathes of greenery
Any guest can book a sustainability tour with him or a member of his team to find out about the above; findings are fascinating. For example, today, 100 per cent of all glass waste is recycled; and learning how it's repurposed onsite is inspiring. From using it in a sand-like texture to build roads, to melting it down to make jewellery or decorations at the Earth Lab (the best kids' club) or plates for the resort's restaurants – the uses are multiple.
The resort has managed to reduce plastic usage by
80 per cent, while suppliers have replaced plastic packaging with reusable cooler boxes for transportation. And 90 per cent of in-villa amenities are plastic-free.
In terms of energy savings, Zighy is well ahead on last year's 30 per cent saving. When it comes to bottled drinking water – this is produced via reverse osmosis and the salt water, which is filtered out during the process, is used in a sprawling saltwater pool. And that oasis of
5,000 trees I mentioned is irrigated entirely with recycled grey water from the resort.
It is admirable to see how sustainability is very much entrenched in Zighy Bay's culinary offerings. Given
the property's coastal location with its bounty of seafood,
it makes sense that 90 per cent of the fish is being
caught locally. This proximity guarantees freshness, too. And nothing beats plump grilled Omani prawns, meaty scallops and perfectly poached lobster dripping in lemon butter – especially at the property's Summer House restaurant at lunchtime.
In season, an on-site organic garden brims with an assortment of herbs, leafy greens and veg. Further afield, at Zighy's farm just outside the resort, chillies, aubergines, courgettes, cucumbers, shishito peppers, capsicums and heirloom tomatoes grow in greenhouses. And in a verdant orchard, the likes of lemon, orange, grapefruit, mango and fig trees flourish.
Saltwater pool | Experience fine dining under the stars at Sense on the Edge | Zighy Bay's artisanal cheese factory crafts six cheeses including Cheddar, brie and thyme-infused goat's cheese | With direct access to the beach and gorgeous sunrise views over the bay, a beachfront pool villa offers the perfect sanctuary for a relaxed holiday | Learn to make delicious falafel, muhammara and more at the Arabic cooking class
All produce is pesticide free. Instead, natural methods are employed, such as an oil spray extracted from the leaves of surrounding Neem trees, which is used to ward off any unwanted bugs, or the home-made compost from food scraps and animal manure which enriches the soil.
The farm is also home to 400 chickens that lay almost enough eggs to meet the resort's daily requirements, as well as a tribe of goats. The latter provide roughly 30-40 litres of milk a week, which, along with cow's milk, is used to make six cheeses currently at Zighy's artisanal factory – the first and only one of its kind in Oman. You will find Cheddar, brie and halloumi, but the thyme-infused goat's cheese and a cow's milk Camembert-style product are both remarkable. They're available for breakfast each morning but are whipped up fast. On that note, mixing and matching any of the cheeses with the resort's cold-pressed olive oil, home-made date syrup, honey or pomegranate molasses is sublime.
Beyond its physical boundaries, Six Senses Zighy Bay strives to foster positive social changes within the local community. The resort's sustainability fund receives 0.5 per cent of total revenue and 50 per cent of water and soft toy sales, which is all reinvested in a variety of initiatives. These range from supporting the local hospital and providing medical necessities, to empowering women and equipping the next generation of Omanis through educational programmes with the knowledge and tools they need to address climate change challenges.
"We really try to do as much as we can – be it for local industries such as our fishermen, building roads, funding medical units and equipment or through weekly sessions at schools," says Armand. "We want to share our knowledge and improve the quality of life for our communities. Looking internally at how we can reduce energy consumption, waste, water, and plastic for example is imperative – but finding ways to really be regenerative and create an impact outside the resort is what Six Senses is all about."