The Waste Lab may be less than a year old, but it is making waves with its nature-based, low-tech solutions for food waste. We chat with the two dynamic women behind this inspiring company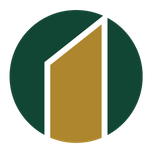 Karen D'souza
Author
Adversity has an amazing way of inspiring brilliant ideas. The first lockdown in 2020 had a similar effect on Lara Hussein and Ceylan Uren, the founders of The Waste Lab. 
The two shared an apartment and working from home in the early days of the Covid 19 pandemic meant lots of time together during which time they discovered they shared a common pain point. They both regretted throwing food down the trash chute, but recycling food scraps wasn't an option in the UAE. It was a challenge that they were determined to take on. 
A lot of research, studies and discussions with specialists ensued, until they arrived at a solution. 
"Nature has the perfect food recycling system. So, we thought 'why not mimic nature?' And that's how The Waste Lab was established," says Lara.
Recycling food waste to create produce compost wasn't the only item on their agenda. 
Ceylan explains, "We figured out that we have been depleting the soil for decades and it's our responsibility to build healthy soil biomes. 
And as soon as we realised we could turn our biggest problem – food waste – into a solution that helps regenerate the soil, which would also lead the way for more regenerative farming and create value out of food waste – there was no looking back." 
To put this into perspective: the UAE imports close to 90 per cent of its food, of which 50-60 per cent goes into landfills. At the same time, the country also imports 80 per cent of its compost.
Lara Hussein and Ceylan Uren | Community off-site composting operation
Lara and Ceylan want to change that. They both point out that desert soil is not dead. It merely lacks organic matter, which can be added to the soil from compost. That's just the first link in a long chain, which also includes food security, organic produce, climate change and so on. 
To begin with, The Waste Lab started working with local households – providing training and guidance on the acceptable types of food waste, and how to segregate the scraps and place them in bins provided by the company. The bins are collected once a week. In return subscribers receive a monthly impact report based on the data collected by team and a share of the compost created from their food scraps. 
"We cater to 120 households across Dubai with many more on the waiting list. We're in the process of scaling up our operations in order to accommodate an increasing demand for our services," explains Lara. 
They also provide on-site composting services for businesses and schools. The duo have recently been given the go-ahead for a pilot project for their off-site composting solution with five hotels in the region including brands such as the Pullman and Hilton. 
The Waste Lab's future plans include CSR activities, workshops and visits to their recently acquired farm in Abu Dhabi, which will have a composting operation. 
"Our farm will be open to all – from schools and corporates to individuals. We want to create volunteering programmes aimed at young people, where they can visit the farm and learn to work with compost so they understand how important it is," says Ceylan. 
For more information, visit thewastelab.com and @thewastelab on Instagram