The sun's rays glint off the sea making it sparkle like beaten silver under an azure sky as waves crash onto the sandy, pebbled beach. You wouldn't be wrong to think you're somewhere along the Mediterranean coast. In fact, this is the county of Angus in the Northeast of Scotland on a bright summer's day. This idyllic coastal location by the North Sea is where Lochy Porter, chairman of Angus Soft Fruits, set up his East Seaton Farm in the early 1990s but his family history in the area goes back to the early 20th century.
"My grandfather came over from Fife into Angus in the 1930s and he started farming just seven miles down the coast from here. My father got involved in the 50s and we grew our first strawberry crop in 1963," explains Lochy.
He fondly recalls running about his family's lands with his siblings and lending a hand to earn pocket money. "The first job of the summer was strawberry picking, which was a lot harder than it is now," he says as he gestures to the plastic tunnels behind him that house rows of elevated tables on which strawberries are now grown. "Back then we used to grow strawberries in the ground, which meant bending to harvest ripe fruit."
Lochy travelled extensively after he completed his university degree to educate himself about various farming operations in countries as far away as New Zealand before he returned to Arbroath in 1990. He set up Angus Soft Fruits (ASF) with his father and his father's cousin in 1991 to connect more closely to the market and understand their customers' needs. Today, Lochy, along with his cousin John Gray, managing director, oversees a vast berry empire. His East Seaton farm alone can produce between 50 and 80 tonnes of strawberries a day during harvest season.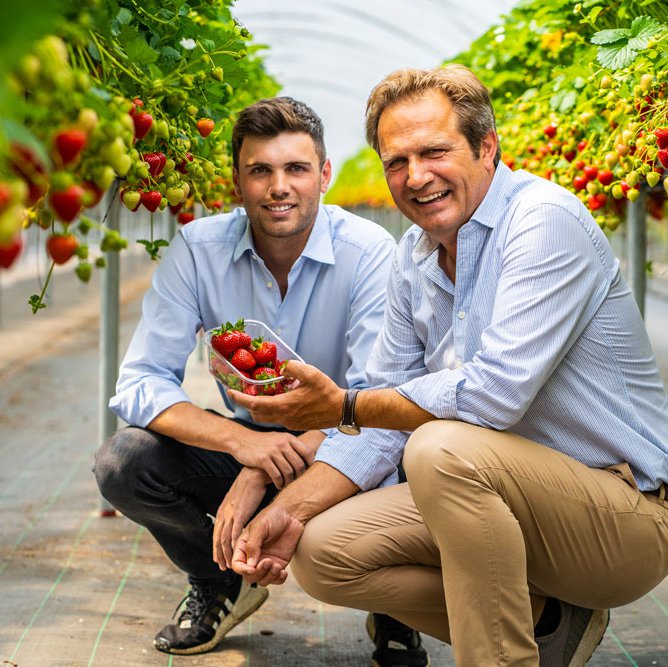 Lochy's eldest son Gordon has joined the family business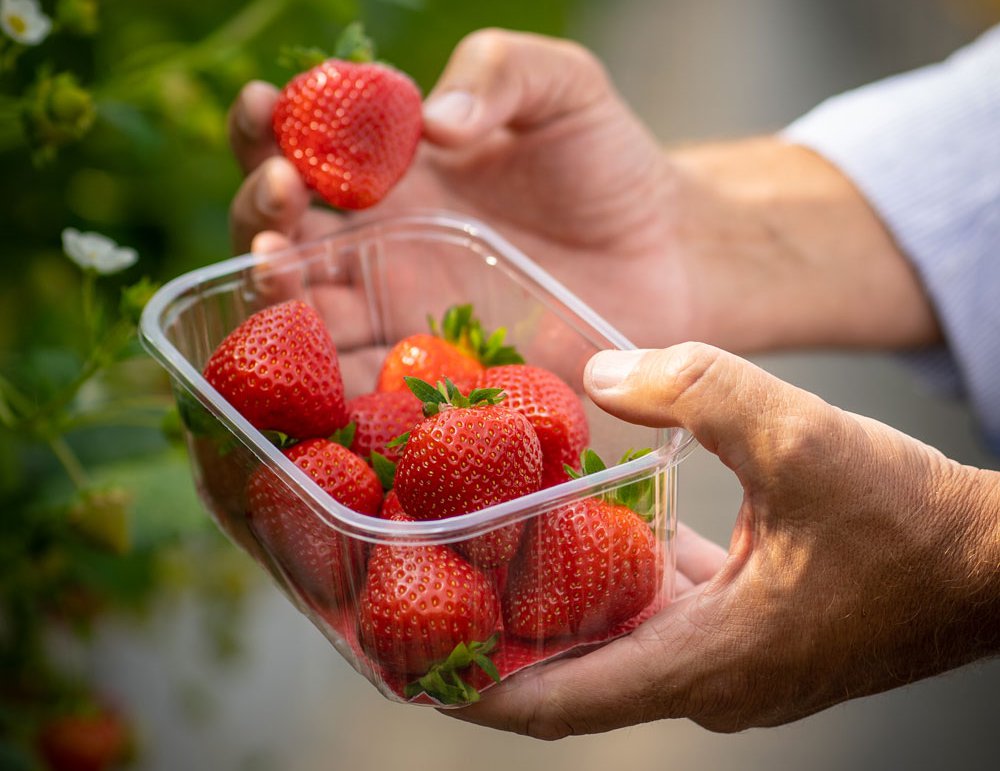 The AVA Magnum® variety of strawberry stands out for its deep red colour, sweetness and good shelf life
"It depends a lot on the weather," explains Lochy, "but we're blessed with cool nights and long summer days with plenty of sunshine on this coast." Arbroath's microclimate has a direct impact on the fruits' flavour – the sunshine encourages the berries to develop maximum flavour but the low night-time temperatures and cool sea breeze prevent them from ripening too quickly, which allows the sugars in the strawberries to mature beautifully with much sweeter results.
The AVA Magnum® variety of strawberry supplied by Angus Soft Fruit to Spinneys is "the best variety in terms of taste and texture that I've ever grown in my career" declares Lochy. "AVA Magnum® is considered the premium berry in the UK today and it's grown exclusively by Angus Soft Fruits. It has a beautiful colour. If you cut one in half, you'll notice it has enough deep red throughout the berry. It has a good shelf life, but at the same time it is succulent and has a fantastic, sweet flavour."
However, the climate and the variety's characteristics aren't the only factors that play a role in the bountiful, premium-quality harvest season after season. Lochy stresses the importance of a happy, dedicated team, many of whom have been with him for years, "Besides the corporate team, many of our pickers return year after year. They've been trained to pick in a certain style. But we are also kind to our strawberry plants, we help and encourage them to grow. If they're growing well and not stressed, they produce big, juicy fruit for us."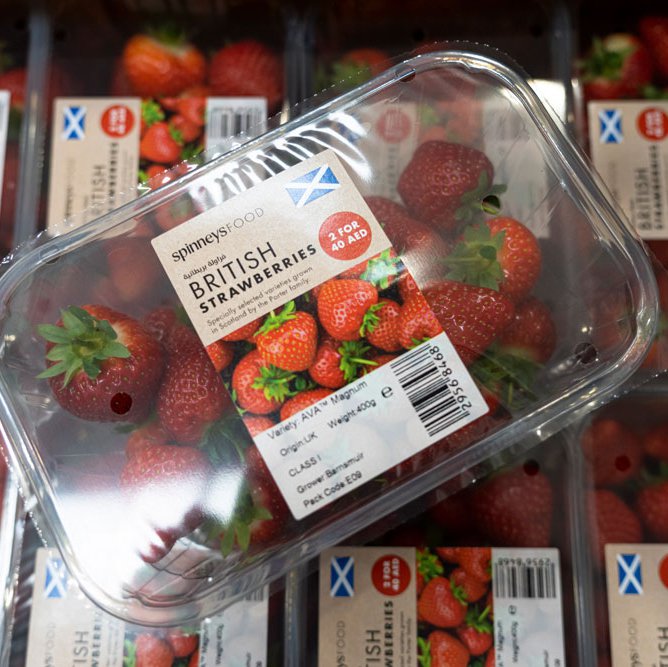 Scottish strawberries reach Spinneys' shelves within 48 hours of being harvested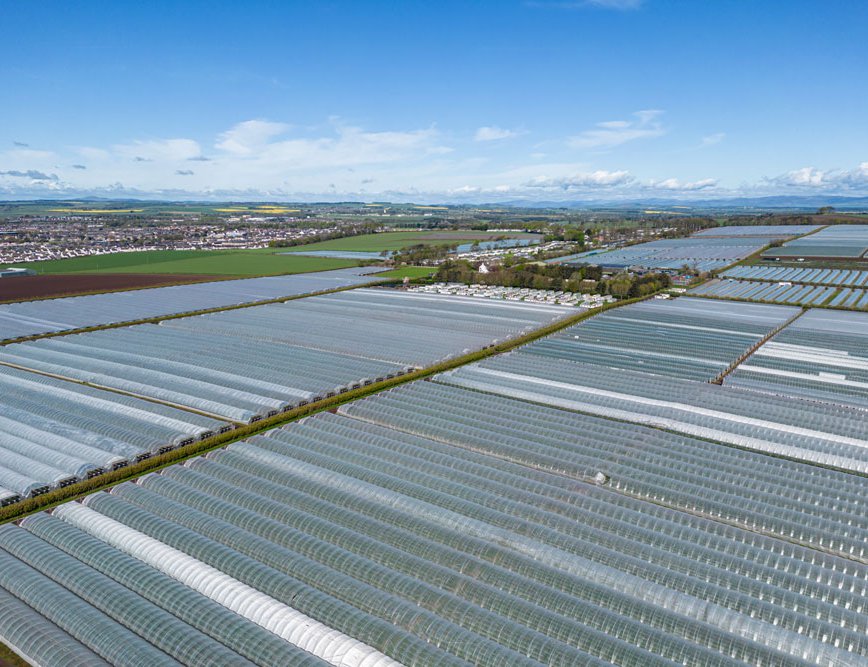 Strawberries are grown on elevated tables under plastic tunnels
Never one to rest on his laurels, Lochy has invested extensively in research and development, and grown a network of farmers across the UK and in countries such as Morocco, Spain and Egypt to ensure a steady supply of berries throughout the year to the markets supplied by Angus Soft Fruits.
But there is a softer side to this enterprising businessman and farmer – "We're very conscious of protecting the local environment and beyond as well," says Lochy. "I'm a keen ornithologist and we work with the Royal Society for the Protection of Birds to attract corn buntings, which suffered a dramatic population decline, back to this region. We've sown wild seeds around the cliffs in this area, so they have more feeding grounds, and their population is increasing."
On the business side of sustainability, ASF's pack houses have solar panels on the roofs and most of the packaging is made from recycled plastics. Lochy tells us that four out of five punnets would have been used in the plastic chain before; and most of the punnets no longer have bubble pads in them, which significantly reduces the use of plastic. The team is currently looking into electric vehicles to drive around the farms.
With these practices blended with the knowledge gained from decades of farming, Lochy is hopeful for the future. "We've been farming here for 60 years now and my eldest son Gordon has joined the business. In fact, he was in Dubai promoting our strawberries in Spinneys stores. We're not just involved in the production aspect of farming but also the sales here in the UK, in Europe and further afield, such as with Spinneys in the Middle East."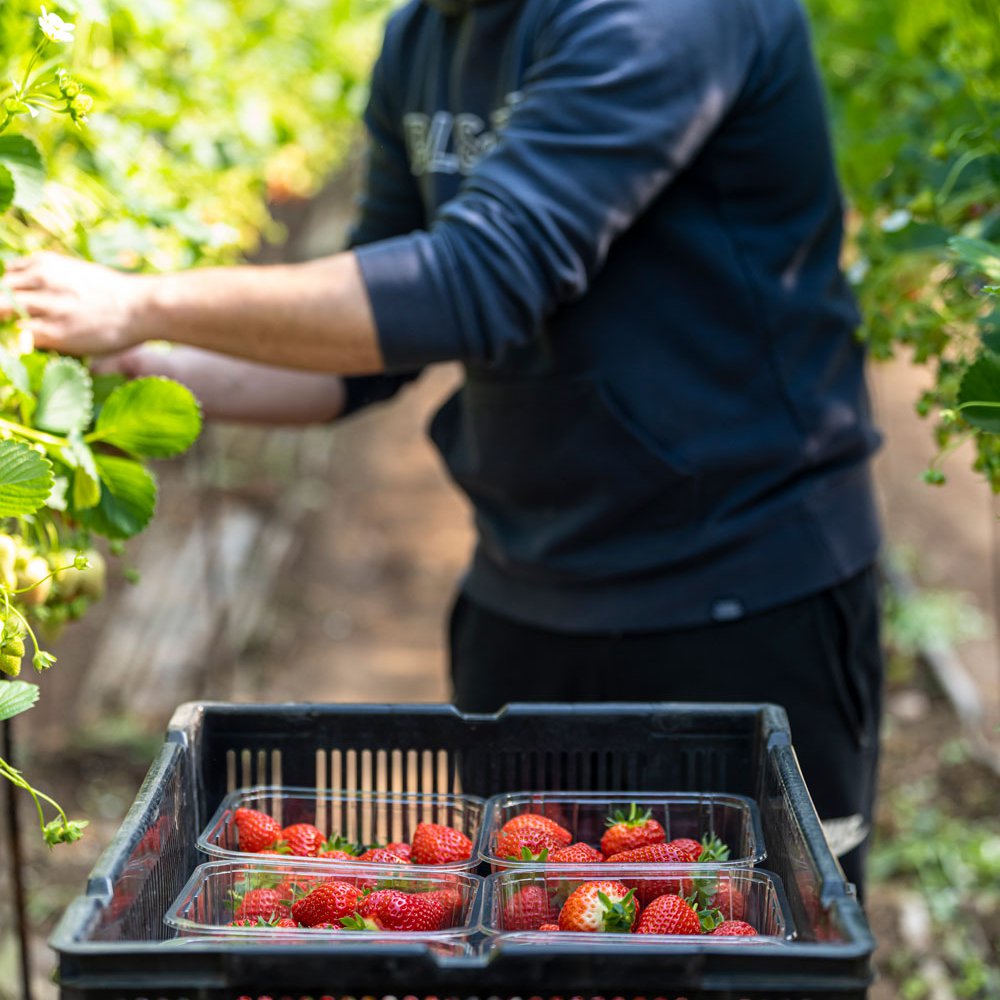 Angus Soft Fruits has been farming in the county of Angus since 1991; one farm alone can produce up to 50-80 tonnes of strawberries a day during harvest season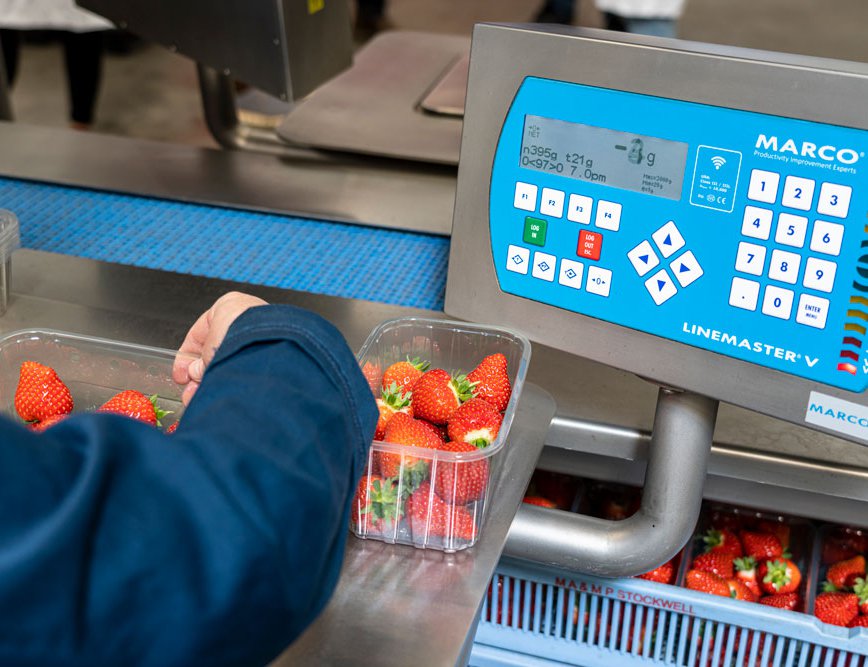 Strawberries are carefully graded and weighed before being packed into punnets
Spinneys Produce Commercial Manager Neil Gibson says…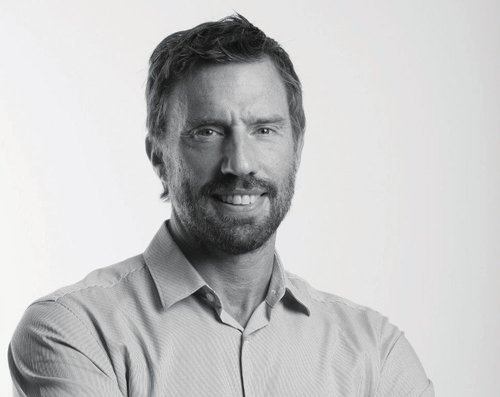 This year's strawberry variety from Scotland is called AVA Magnum®. It's a fantastic strawberry with a wonderful shine and texture, and a good crunch coupled with juiciness. Its sugar levels are perfect with a nice balance of acidity. We regard it as a premium strawberry; therefore, it is ideal for our own SpinneysFOOD label. I've known Lochy for years and he's taken his farming operation to another level with the planting of AVA Magnum®.
Shop our SpinneysFOOD Scottish Strawberries
View more