When Matthew Jones founded Bread Ahead in 2013, he couldn't have known that less than a decade later, his baked goods would find a fan following all over the world including in the Middle East. He shares his journey and the motivation behind his work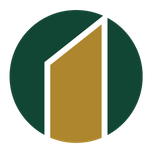 Devina Divecha
Author
When visitors poured into the Expo 2020 Dubai site, there were plenty of sights and sounds to queue up for. One surprise, at least for Matthew Jones, was the line of people snaked around the building leading up to his concept, Bread Ahead.
He says, sitting in the now relatively silent and empty Bread Ahead kitchen at the Expo City, "The Expo was incredible and gave us huge brand awareness. We didn't know what to expect… I can remember the first day, I was upstairs in the bakery getting stuff ready. I came downstairs at 10am, opened that door and there were about 100 people outside waiting. It was incredible."
But if there was anywhere that people would queue for bread and doughnuts (the latter of which probably has a cult following), Bread Ahead was it. Matthew says, "I was always in the kitchen and my mum was very keen on teaching me to bake. From a young age, I was always making flapjacks and rock cakes and brownies and carrot cake. It was just how we grew up in the kitchen." Once the food and beverage industry was identified as one that interested him, Matthew worked alongside chefs such as Shaun Hill, Simon Hopkinson and Phil Howard in London at the height of the city's food renaissance. Next, he opened Flour Power City Bakery in 1999 and then had a space in London's Borough Market before officially founding Bread Ahead in 2013.
"I opened Bread Ahead with a new direction," he says, "and I wanted to teach and I wanted to have retail shops." When it comes to education, the Bread Ahead Baking School now has more than 40 courses, ranging from Japanese to South American baking techniques, learning about gluten-free baking and much more.
Education in baking is important to him. "In the early days at Borough when we started just as a market stall, often customers would ask, 'What is rye bread? What is spelt bread? What's the difference?' And there was definitely this curiosity around baking, so I thought, 'Let's include people in an immersive environment inside the bakery where we can teach them to bake properly' – and not just teach them to bake but teach them how to understand the ingredients and understand what's going on and what it means."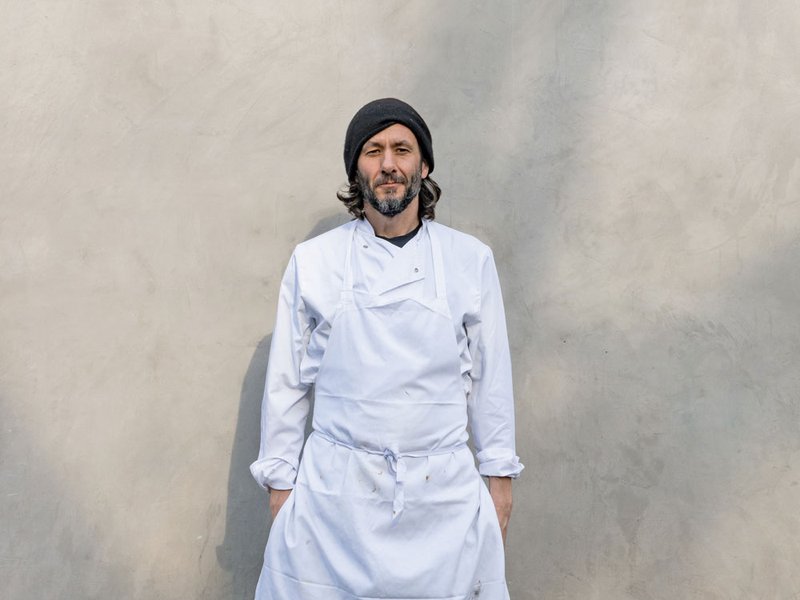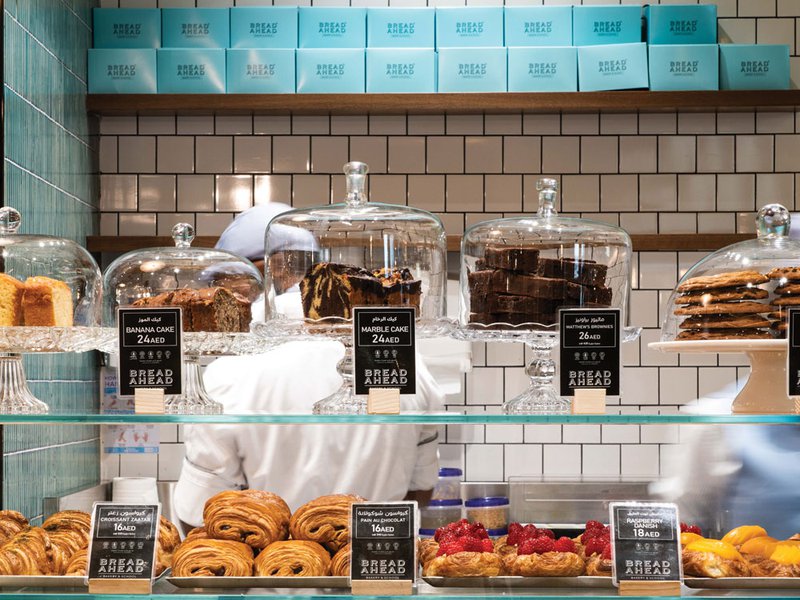 Matthew Jones | Bread Ahead at MOE, Dubai
From a market stall to a London-based business to making its mark in the Middle East, including with a permanent outlet at Dubai's Mall of the Emirates, Bread Ahead has certainly gone places and kept Matthew busy – but he wouldn't have it any other way.
He explains, "The process of baking is much deeper than people realise. In ancient times, the centre of any village or community was a place of worship and a bakery. So, to be a baker is a profound thing, it's an honour to be a baker."
"For me, the physical repetition of baking is a really important part of my day. It keeps me sane, it gives me a purpose. It's never boring… every day, it's the same, but it's different. I really encourage people to connect with baking in that way, a bit like gardeners love gardening and bees love making honey. I'm like a bee making honey. I love what I'm doing."