Michele and Bill Johnson are coming up to a decade of serving some of Dubai's best-loved pizzas with Pitfire Pizza. In a free-wheeling conversation, they discuss all things dough, high-quality ingredients and new launches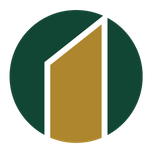 Devina Divecha
Author
The first branch of Pitfire Pizza is an unassuming cosy spot in Dubai's Jumeirah Lakes Towers where co-founders and husband-wife duo Bill and Michele Johnson started their pie empire.
The obsession with pizza started early on for Bill, at around 11 years of age. But his affinity with pizza has a richer past; his grandfather was a German baker in New York and those memories stay vivid in his mind.
"I have these memories of being around him, with smells of freshly baked German breads. There's a bit of a propensity there, the connection with pizza and the dough. We are a pizzeria, but we're really bakers," he says.
Bill eventually went on to study hotel and restaurant management but left that world for corporate life, while Michele was a HR director before her pizza reign began. After a stint in Kuala Lumpur, the duo moved to the UAE in 2007 and started executing the pizza dream in 2010.
Michele adds, "It was something that we've always talked about. We both needed to go corporate out of university; there was no way we had enough money to fund a restaurant. But it was something that Bill never quit talking about. When we got to Dubai, we had 10 years' [experience] of being expats. We found a business-friendly and expat-friendly business environment here that has good checks and balances in place – and we also realised there was no good pizza here."
From devouring books about dough and pizza and even attending a pizza expo in Las Vegas, a lot went on before the first branch was even opened. And now the duo is set to open their sixth outlet in Dubai. Bill says, "Every industry, whether it's airlines or automobiles or restaurants, is all about segmentation. And segmentation is understanding where you fit within the pizzeria industry. A lot of that is dictated by your style and what type of oven you're using." He describes the pizza style as having the visuals of a Neapolitan pizza (with big puffy char crusts and "funked up" toppings) blended with a New York-style pizza for a longer bake.
The co-founders are grateful for the relationships they've developed through this business and witnessing the passion that people have for restaurants. That's not to say they didn't face challenges along the way, not in the least trying to operate a full, busy operation from a 378 square foot space. "Suppliers won't give you any attention and your food costs are really high. It's really hard to get employees to come to work for you because they come to your space and they think, 'what is this?' And you start out doing all of it yourself so you're on a learning curve.
Fortunately, Michele and I have complementary skill sets so we're a really great team and that's been something that really led to the success of our company long-term, which is going to be 10 years old next year," says Bill.
The success of Pitfire Pizza can be seen with the popularity of its pizzas (approximately 3,000 pizzas every Friday, reveals Bill), the obsession over the brand's garlic knots (an appetizer made with the pizza dough that has a dedicated fan following), and the multitude of awards over the years (including, most recently winner of the Best Pizzeria title at the Time Out Dubai Restaurant Awards 2023).
Michele reveals that the three best-selling pizzas are the Pepperoni Primo, the Margherita and the Truff Daddy ("because Dubai loves truffle"). She does say that with the last one, it took her a long time to launch a pizza with truffle on the menu because she doesn't particularly like that ingredient. "When we create a pizza, we really want to do something that no one else is doing. There's a lot of truffle pizza out there, but there's not one like the Truff Daddy."
She continues, "What you're hearing here from us is an obsessive attention to detail, a refusal to cut corners and take short cuts, and a commitment to what it takes to do that. That's what has kept our quality as good as it is. It's so often that you see restaurants here open and start out great and then they go down. But when you have the owners, the founders or the creators just refusing to step away from that quality, which is us in a nutshell, then the sky is the limit."
This comes through when both Michele and Bill speak of new flavour development and pizza launches. Bill says, "You have to take cues from the most successful restaurant brands. One of them for me is McDonald's. I've been eating that Filet-O-Fish sandwich for 50 years. McDonald's has learned that you don't mess with your menu.We have a line-up of 20 pizzas that are just phenomenal and to develop new ones is very, very tough. Michele and I, at the start of 2023, thought, 'Let's get some new stuff going'. So we had 25 pizzas and new toppings that we tested but none of them made the cut."
But something else is on the cards. Michele reveals, "For the first time, we're going to launch a chicken shawarma pizza. We had a lamb shawarma pizza for Ramadan, only for Time Out Market. But this evolved almost from a challenge. I could have done a take on it, or an homage to it – I decided on the homage because I wanted to pay my respects to this beloved, iconic sandwich. And it tastes just like a chicken shawarma sandwich, but just on our pizza. And then I've got another one in the works as well, with burrata."
Working with Time Out Market has been great for the brand, Michele says, because it made them look at combinations or dishes that were very out-of-the-box for a pizza brand – from a breakfast pizza to a festive one with stuffing, and much more. There are also collaborations with other home-grown concepts, such as the pizza collab with Moreish by K, as well as plans to work with the likes of Lila Taqueria.
All of this is also made possible by the pair's insistence on sourcing high-quality ingredients. All Pitfire Pizza's ingredients for the dough comes from Italy, along with a majority of its hard cheeses, flour and olive oils. The pepperoni comes in from the United States, the Italian sausage combines Dutch and Australian veal, while most of the toppings are made in-house. Ajman-based Italian Dairy Products supplies fresh mozzarella, and Bill acknowledges that they try to source locally wherever they can. He says, "There are some really interesting farms coming up now. They're producing some great tomatoes and some of the rocket is really good."
Bill muses, "Since we've lived here, it's always been kind of a chain-dominated market and then the Italian concepts, but I think we're the first independent, really craft-focused, artisanal pizzeria in the market here. I've always seen Dubai as a springboard into the food and beverage sector for the whole Middle East. It's really one of the last frontiers for food and beverage. So the opportunity for us was to really jump in and be a home-grown, solid, really high-quality artisan craft pizzeria." He continues, "Yeah, I'm living the dream."
Michele adds, "And we have a great relationship that keeps us both going. We're very happily married, a husband-and-wife team and partners in life. We're very lucky."