There are plenty of Italian restaurants in Dubai, all serving up a slice of la dolce vita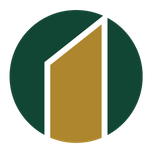 Devina Divecha
Author
1
Located at the Address Sky Views in Downtown Dubai, Lucia's promises an Italian experience of charm and sophistication paired with fun. Designed in Italian tones of lemon yellow and sky blue, the restaurant also has an outdoor terrace where live music entertains you as the evening progresses. When it comes to food, it does not disappoint. The carpaccio di Manzo, made with seared Kiwami Wagyu eye round beef, had extremely clean flavours with nothing more than Parmesan, rocket leaves and a balsamic vinegar dressing. We opted for pasta as a main and can recommend the tagliatelle alla Bolognese di Wagyu as a filling option. Share the Lucia's tiramisu – there's plenty to go around, but you might be fighting for the last bite!
The tiramisu at Lucia's is great for sharing
2
Chef Yunus Emre Aydin has launched a 10-course tasting menu at Marea Dubai honouring a variety of Italian ingredients through his creative lens. And while it seems like a lot, the delicate portions pack quite a punch. The journey starts with the chef's take on the classic Margherita, which sets the scene for what is to come. The 'carabaccia', with caramelised onion, truffle, pecorino, Parmigiano Reggiano, is an homage to the onion soup that has origins in Roman times and is absolute perfection on the tongue. A particular favourite of ours was 'roots', which pairs the perhaps unlikely combination of celeriac, truffle, lettuce and sumac to create a harmonious marriage of flavours that is reminiscent of smoked meat. Meanwhile, home-made open ravioli, chargrilled corn and herbs come together for the Granoturco, which is elevated comfort food at its finest.
Marea Dubai's Granoturco (open ravioli, chargrilled corn and herbs)
3
For a novel dining experience, book a table in Chef Carmine Faravolo's kitchen at Social inside the Waldorf Astoria on the Palm. Chef Carmine hails from the South of Italy and learnt to cook from his grandmother, Nonna Maria. His dishes are rooted in tradition, but go expecting more molecular, playful, innovative creations – that are most importantly, delicious. Our meal started with an amuse-bouche series – what really stood out was the rolled beef cecina (dried beef) stuffed with a cheese mousse and topped with chives, lime and pomegranate gels. His stone-baked bread and Parmigiana are both nods to his Nonna. And the chef's take on tonno e vitello (with tuna, veal, anchovies, capers and white radish) not only looks beautiful, but is also full of flavour and textures. Sitting in the heart of the kitchen is great fun – you really feel part of the action.
Social's chef Carmine Faravolo | Rolled beef ceci
INSIDE SCOOP
It's time to treat yourself and beat the heat this summer with artisanal gelatos that are bursting with flavour and creativity; we share our favourites to frequent!
1 Canvas Gelato: This home-grown business offers flavours you really won't find elsewhere – in addition to the classics – and does it in style by partnering with other local businesses such as Mirzam Chocolate and Arab pitmaster Hattem Mattar.
2 Cento% Gelato: While you'll find your share of Italian classic gelato flavours here, Cento% is also a great place to try something different like Lotus biscoff and coconut gelatos. Don't miss the traditional Italian espresso cafe served with gelato and whipped cream.
3 Massimo's Gelato: An authentic Italian gelateria, Massimo's creates gelato flavours with ingredients sourced directly from Italy. With classic flavours like chocolate, vanilla and hazelnut on the menu, Stracciatella's simplicity definitely shines.