Inside the Berruto factory are pasta-making machines that look duly ultramodern – stainless steel, precisely calibrated, fully automated – yet also a little like ingenious Renaissance-era contraptions sketched out by Leonardo Da Vinci. Cutters, spinners, racks and rails operate along nine separate production lines, rendering dried pasta shapes that range from short, tight tubes, to strings as long as curtains, to the intricate nest-like structures, or sformatini, popular here in the Piedmont region of Northwest Italy.
Complex as their operation may seem, says Matteo Berruto, "pasta is easy". "It's just two ingredients, water and durum wheat semolina. We use 100 kilogrammes of semolina to 30 kilogrammes of water in a continuous flow of material." As plant manager, he'll also admit this doesn't quite account for the sheer diversity of dried pastas now made here, which include variations made with egg, or wholewheat, or vegetables such as peas. "Technology helps with the hard part of the job," says Matteo.
"You can make large quantities and many varieties automatically, 24 hours a day. But tradition is still very important. You have to know the product very well, by hand and eye, to know what you want and what you're looking for, which takes years of experience in the industry. So human perception has to be connected at every stage of the process."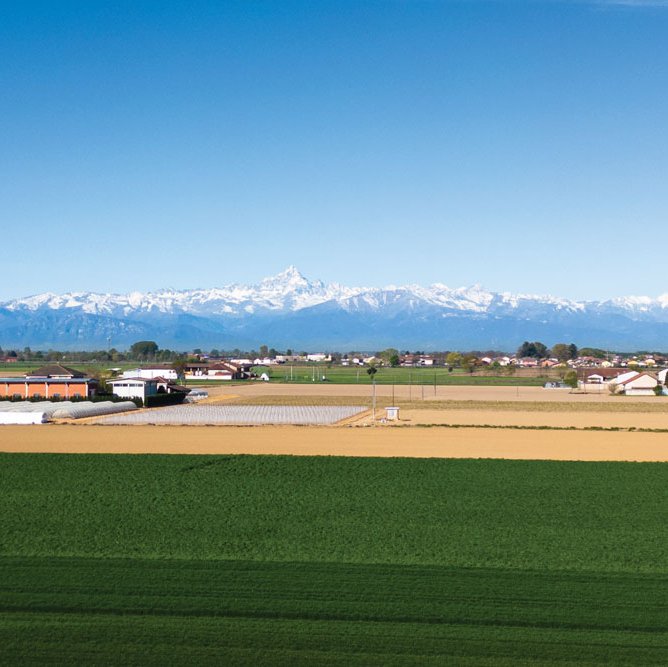 The Berruto's pasta factory is situated in the Piedmont region, in close proximity to the Alps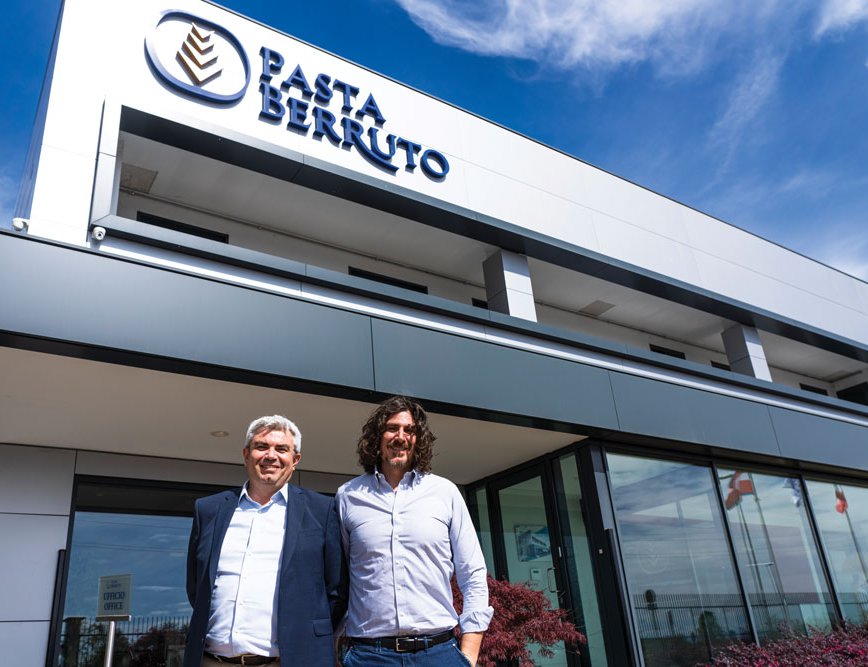 Stefano Berruto (L) and Matteo Berruto
Matteo grew up nearby, beside one of the flour mills owned by his family, and one of the fields from which they harvested their wheat. "I used to watch the trucks in the courtyard," he remembers. "It was very natural for me to go into this business."
The mill has since been sold, and a certain quotient of the grain now comes from France, the US or Canada, though much of it is still sourced domestically, as many customers still demand 100 per cent Italian durum wheat. Since the days of Matteo's grandparents, the company has grown to market gluten-free pasta, supply private pasta labels for retailers all over the world, including Spinneys, as well as producing its own three main brands – Arrighi, Italpasta, and a gourmet line called 1881 By Stefano Berruto.
Stefano himself, Matteo's brother and company CEO, explains how that particular year was chosen for the brand name because records suggested that as the start date for "artisanal-industrial pasta production" among the Carmagnola-based properties that later came to be owned by Berruto. "After recently digging deeper," says Stefano, "we found that our presence here dates back further, to 1809, so we are actually an even older company."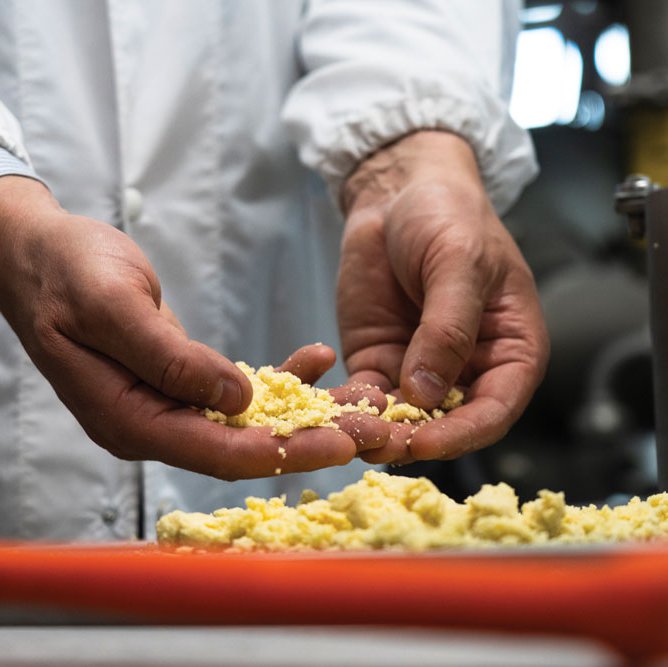 Quality checks at every stage are an integral part of the production process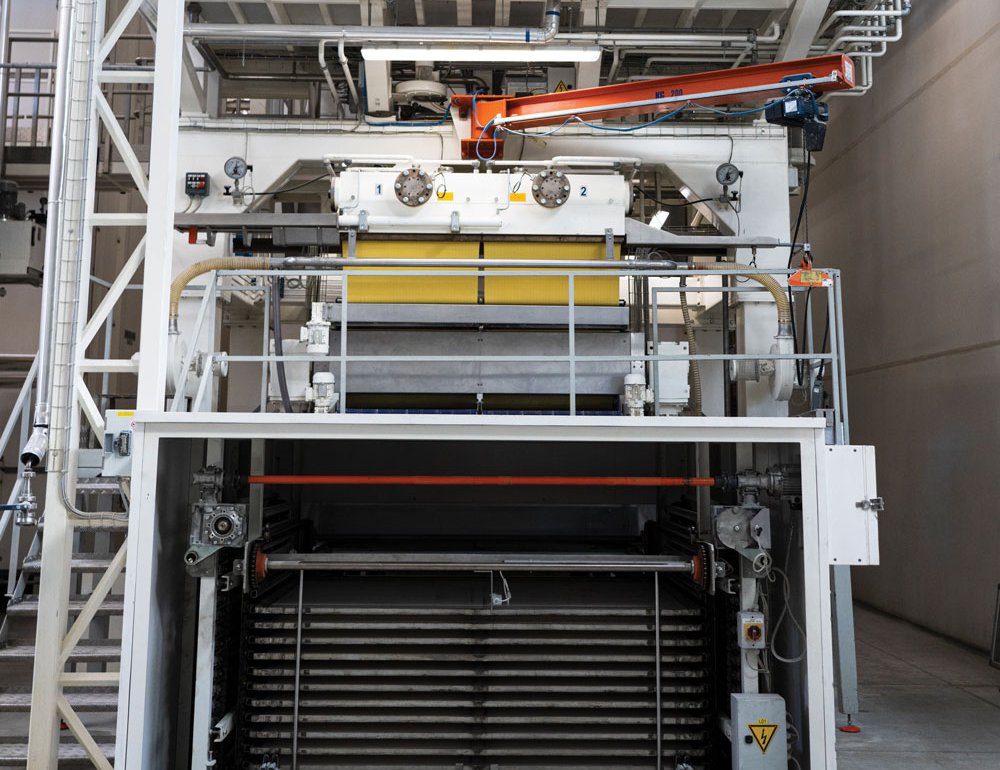 High-tech lasagne-making machine
"Those roots were originally fused to the farming of soft wheat, which fed into breadmaking and much later to grinding durum for pasta. "We still have some farms, and a lot of agreements with other farmers in the region to source the wheat used in our production."
Stefano has now been in the company for 25 years, having "started from scratch" in the packaging department and steadily gained "deep knowledge about our overall activities". As 90 per cent of Berruto's output is exported to almost 100 countries across Europe, the Middle East, Asia and Africa, the CEO can go into granular detail about the local market particularities.
For example: while "long shapes" like spaghetti make up 35 per cent of production, and the biggest-selling shortcuts are penne and fusilli, lesser-known coquilletes are considered essential in France, where that shape was first invented. And while Berruto can produce all those classics with great consistency, Stefano will also tell you "innovation is so important".
"Pasta is a well-established product all over the world, but the world is changing, and so are consumer habits, so we need to think how to make and use pasta in a more modern way."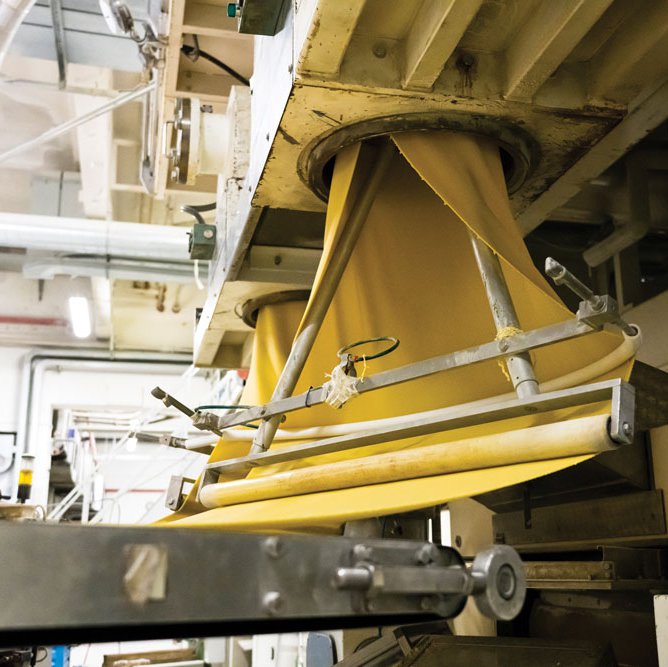 Freshly made spaghetti hung up to dry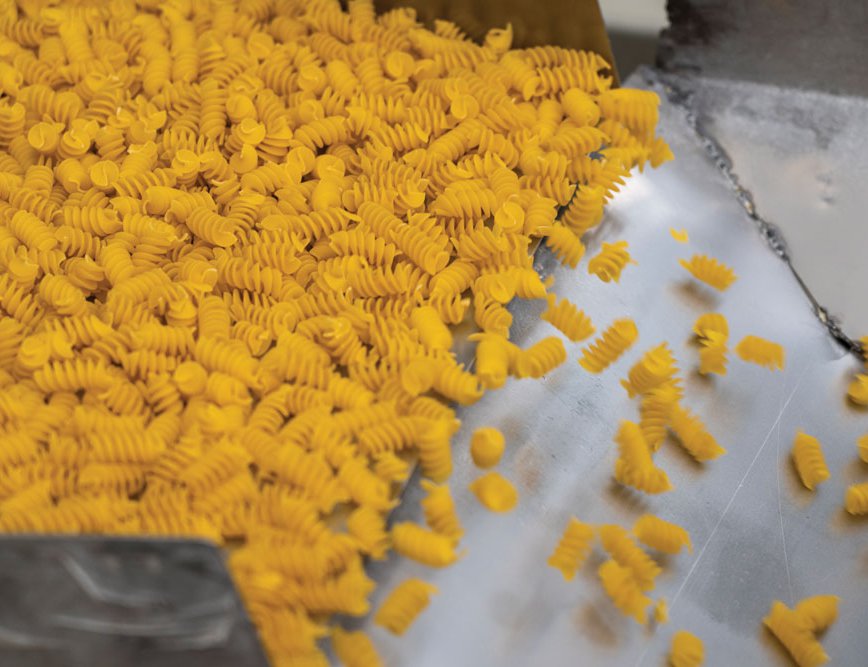 Corkscrew-shaped fusilli pasta
A few years ago, Berruto observed the booming demand for instant oriental cup noodles and applied their knowledge to developing an equivalent ready-to-eat pasta, which is precooked with steam and mixed with a range of outsourced sauces. Successful experiments in brewing beer with factory scraps of dried durum may soon come full circle, with that beer used to make a new strand of protein and fibre-rich pasta.
But Stefano is talking about tech innovations, too, and making the whole process more sustainable. Solar panels on the roof provide 25 per cent of the factory's energy, and a new power system will recycle the heat generated in the drying process. This is part of looking to the future, and though Stefano himself does not have children, he hopes that Matteo's kids, and their sister Anna's, will help ensure that Berruto remains one of the big names in Italian pastamaking, "a family company that keeps bringing new ideas to the market".
Pasta la vista
Shop our range of fresh pasta
View more